Botox®

Problem Areas:
Worry Lines (Forehead)
Crows Feet
Scowl (Between the brows)
Benefits:
Results in 2 to 10 days
Less than 10 minutes
Return to your normal routine immediately
Lasts 3 to 4 months
Whether you look tired, need a quick refresher, are troubled by crow's feet or have deep furrow lines and wrinkles, Botox® Cosmetic might be the solution for you. Botox® is best known for quickly and effectively relaxing age-related wrinkles and is the ideal solution for someone who wants to look better without anyone knowing what you did. By relaxing the muscles responsible for wrinkles, you can smooth away trouble areas that often cause people to look much older than they are.
A quick Botox® treatment can help reverse the signs of aging and provide subtle and natural facial contouring. Botox® is used cosmetically to achieve a more restful and smooth appearance of the areas treated. For cosmetic purposes, Botox® is generally administered around the eyes (often called crow's feet), between the brows and in the forehead. While Botox® has increased in popularity worldwide due to its safe and predictable results, patients should be cautious about where they go to get treated and who is providing the service to ensure a safe and natural outcome.
Results of your Botox® treatment depend greatly on the injector's experience, techniques and artistic eye. Many people who have been treated with Botox® and have a frozen or unnatural look were most likely not treated properly. When treated correctly, no one should be able to tell that you had Botox®, you should simply look refreshed.
The treatment itself takes around 15 minutes and most patients begin to see the effects of Botox® within a few days of their treatment, though it can take up to two weeks to see complete results. The benefits of Botox® typically last for 3 to 4 months. Side effects from Botox® are very rare and minor in nature. By visiting Akron Area Oral, Maxillofacial& Facial Cosmetic Surgery Center you will be assured you are receiving the highest in quality and care.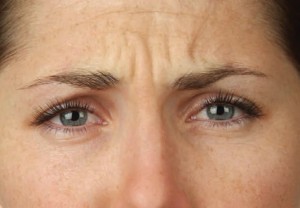 Botox Before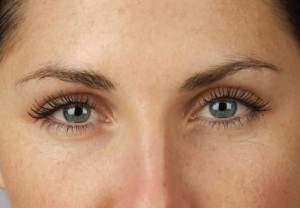 Botox After